LOCATED AT TO TEI WAN BEACH ON TAI TAM BAY
---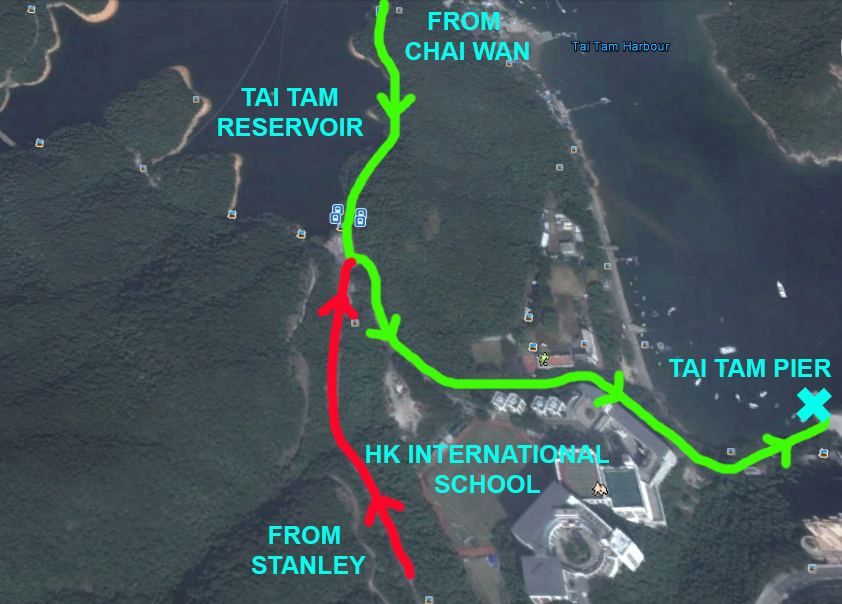 BY TAXI, CAR OR BUS – THEN SPEEDBOAT
To get to the Club, you first need to get to Tai Tam Pier. Then take our speedboat to To Tei Wan beach. The boat runs on weekends and public holidays. Please call 9814 7156 ten minutes ahead of your arrival at Tai Tam Pier.
OR TAKE THE STEPS FROM SHEK O ROAD
If you come by public transport, or on days when there's no speedboat, you can reach To Tei Wan beach via the 744 steps leading down from Shek O Road. There is no parking there. So you must come by taxi, or one of the Shek O bound buses from Shau Kei Wan or Chai Wan.
Exit at the bus stop right before the road starts descending towards Shek-O: this is also the stop for the Dragon's Back hiking trail. The stairs down to the beach are just opposite the bus stop; look for an old sign pointing to "Deity Beach". Follow the steps down and you'll soon see the beach.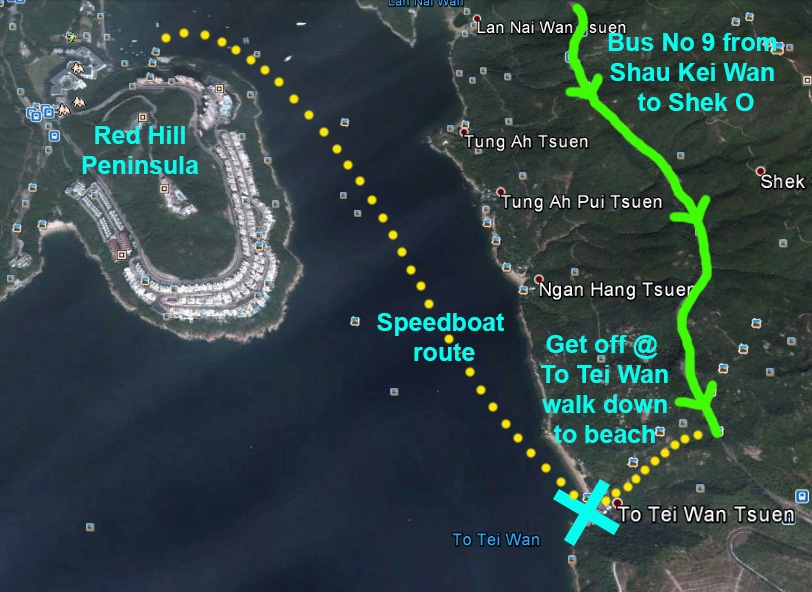 FERRY SERVICE FOR MEMBERS & GUESTS
The Club operates a speedboat shuttle service to and from the beach at scheduled times. Call 9814 7156 ten minutes ahead and ask to be collected. If you miss a boat, please wait and then call ten minutes ahead of the next scheduled boat. The speedboat service is free for members; however, you have to pay HK$20 for each guest you bring.